Enjoy our new outdoor seating area. Learn more about our covid-19 protocols and guidance prior to your visit
AUGUST
Wine and Music by the Vines Sat, August 8, 4-7pm
Come join us for a late afternoon of sipping wine and listening to the delicious tunes from local musician, David Sparrow. Pack a picnic if you'd like and a few extra lawn chairs for social distancing. Don't miss out on summer fun!
Vinyasa and Vino 2020 Summer Series: Friday Dates: 6-9pm - Aug 21, Sep 18th
Join Bethany Kraig Britton and the amazing folks at Serpent Ridge Vineyard for our 4th summer in the vines for an evening of yoga, wine, and friends. The evening begins with a sweet hour long yoga session in the vines with yours truly at the beautiful Serpent Ridge Vineyard, located in Carroll County, MD. Following yoga, enjoy your first glass of wine on the house. No wine tasting due to the current COVID-19 restrictions but your first glass is included and you may choose from any of the lovely wines that Serpent Ridge has to offer. From there on out, kick back and relax. You are welcome to purchase as many glasses or bottles as you'd like for the remainder of the evening.
Cost / Packages: 1 session = $25 per person 2 sessions = $45 per person 3 sessions = $69 per person - Price includes an hour yoga session in the vines and your first glass of wine of your choice.

Payment Methods: Venmo - bbritton3 ~ Bethany Britton Paypal - bethanybrittonyoga@gmail.com ~ Bethany Britton Yoga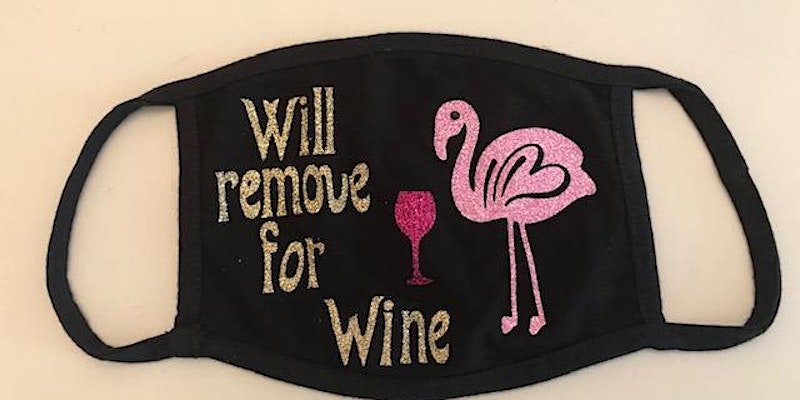 Happy Hour and Create Your Own Mask Night! Thurs, Aug 27th, 6 PM - 8:30 PM



Join us at the vineyard for a night of sipping wine, being creative, and coming home with your very own customized mask! Several sparkly design choices will be available and your instructors from S&J Creations will walk you thru the process of creating your mask! Feel free to bring some snacks to accompany your wine once your mask is complete. $1 off additional glasses of wine or 10% off bottles. This is an outside event with limited ticket sales. For safety precautions we'll be adhering to the following rules: Only Groups of 2 to 4 guests allowed so that we can leverage our already 6ft+ spacing between tables/umbrellas.For $30 ticket sale you get a glass of wine of your choosing, a soft/comfort fitting mask, several designs to choose from and instruction. If you'd like to make a second mask, the cost is $15. Sign Up



Click to review our Covid rules and safety precautions



---
Open every Sat & Sun 10:30am-6pm. Open Wed, Thur & Fri 12:00pm-5:00pm.
Come in and visit to see some of our new décor, wine gifts, and snack offerings such as local cheese, mustards, sausages, olives, crackers and chocolates. You are always welcome to bring your own snack or picnic as well!
As, always you can make a special appointment to visit by calling 410.848.6511.

EVENT DETAILS

*For all 'First Friday' and 'Second Saturday' Music Events -- In our warmer months, pack a picnic, some extra lawn chairs and enjoy the music and wine! Free admission. Tables and chairs are available on a first come, first serve basis. If you can, please carpool due to limited parking for our boutique vineyard. Our Tasting room is open from 10:30am-8:30pm on 2nd Saturdays.
---
For more Maryland Wine information & activities:
The official site of the Maryland Wine Industry www.MarylandWine.com
The official site of the Maryland Grape Growers www.MarylandGrapes.org
Places to visit in and around Carroll County, MD:
Carroll County Farm Museum www.CarrollCountyFarmMuseum.org
For information about Carroll County hotels and Bed and Breakfast sites visit www.CarrollCountyTourism.org
Best Western, located near McDaniel College in Carroll Countywww.bestwesternwestminster.com
Historic Gettysburg, information on the Battle of Gettysburg, The Gettysburg Address, and the present day National Park. www.Gettysburg.com